Bóom... vamos ter calma e serenidade porque a seguir ao Covi-19 vem o Troika-2

— Marcelo, o afectado (@AfectadoMarcelo) March 13, 2020
Há uma semana em "
O bode expiatório
" escrevi:
"O coronavírus vai ser o bode expiatório de quem não soube preparar uma economia para os maus momentos. Os maus momentos ocorrem sempre! Não são uma questão de "se", mas uma questão de "quando". Não-fragilistas sabem que algures haverá turbulência. Por isso, em vez de criar situações fail-safe, preparam situações safe-fail. Recordar Alicia Juarrero - "-THERE WILL BE TURBULENCE!" por isso, safe-fail (Maio de 2015).
"Stability ends of up getting killed by the next hurricane, the next pest, the next competitor, the next predator, ....""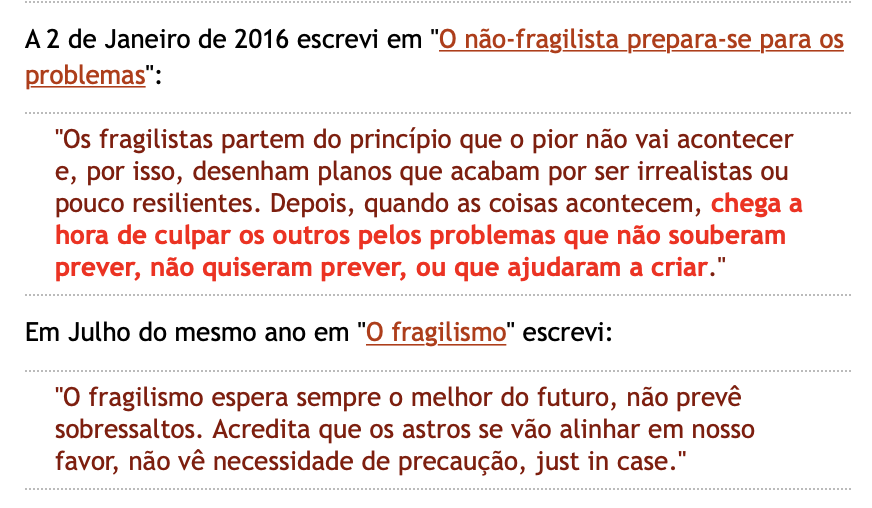 Foi como não-fragilista que tento ser, não é impunemente que se tem um negócio unipessoal há mais de 26 anos, que em Outubro de 2015, depois dos resultados eleitorais fiz esta
previsão
: