Ando a ler um livro perigoso para muitos, "Uncharted: How to Navigate the Future" de Margaret Heffernan.
O livro desmonta todas as crenças no determinismo... seja ele histórico ou do ADN:
"the truth about complex systems is that trying to simplify them doesn't guarantee that they become more effective; it risks making them less effective. They function best when they are robust, throwing off a vast array of insights and understanding whose value may be realized over time. That means they can look wasteful, producing more than what is needed. But when you don't know what's needed, you're safer with more.

...

Robustness, not efficiency, is ... protection against the unpredictable. In a complex system like science, the fundamental robustness of the ecosystem is variety, [Moi ici: Como não recuar a 2007 e a Hamel e Valikangas] because it facilitates a rich range of insights and discoveries—like penicillin—whose value can emerge even when unplanned. The big danger in confusing a complex system (like science) for a complicated process (like loading bags on planes) is that, in striving for efficiency and predictability, the robustness of the system, its creativity and ability to withstand adversity, is killed off.

...

The thought that you've captured all the data is what leads to error. No single, efficient process, profile, or narrative will prove robust enough for an environment characterized by change.

...

The temptation to try to simplify complex systems is how you get them wrong; just like profiling, just like any kind of model, what gets left out or what changes can turn out to be vital. This is why intelligence organizations frequently use multiple teams to examine and analyze the same data in real time: because doing so can tell more than one story. That variety might look inefficient but it imparts adaptability and responsiveness, essential qualities when you know you can't predict what the future holds."
Pesquisei o link de Hamel e Valikangas em busca do seu conteúdo poético, mas também encontrei:
"No jornal Público de ontem, encontrámos um texto assinado pelo Gestor do Programa Operacional Sociedade do Conhecimento, do que retirámos alguns trechos:

"Portugal tem pela frente a batalha da mudança estrutural."

"Tudo tem que ser diferente. A aposta nos factores dinâmicos de competitividade, numa lógica territorialmente equilibrada e com opções estratégicas claramente assumidas, é um contributo central para a correcção das graves assimetrias sociais e regionais. Falta por isso em Portugal um verdadeiro "choque operacional" capaz de produzir efeitos sistémicos ao nível do funcionamento das organizações empresariais."
Um Costa e Silva em 2007...
Engraçado porque comecei a escrever este texto motivado por um texto que li no JdN de ontem, "A matriz tecnologias/sectores no processo de reindustrialização", de Luís Todo Bom.
"No caso dos sectores tradicionais, em particular, no têxtil e no calçado, esta nova imersão tecnológica deve ocorrer, com prudência, por passos, em particular no processo de robotização, para que não se verifique, no curto prazo, uma redução substancial do emprego nestes sectores que são, ainda, de mão-de-obra intensiva.

Estranhei que o meu amigo António Costa Silva, engenheiro como eu, com sensibilidade para as novas tecnologias, não tenha proposto esta matriz, no seu estudo prospectivo, no capítulo da reindustrialização.

Espero que as organizações da sociedade civil, em particular as associações empresariais horizontais – AIP e AEP, e o Fórum para a Competitividade –, em articulação com as empresas líderes de cada sector, possam aceitar este desafio, iniciando-se, assim, um processo de reindustrialização que permita aumentar significativamente a competitividade e o valor acrescentado dos nossos produtos industriais."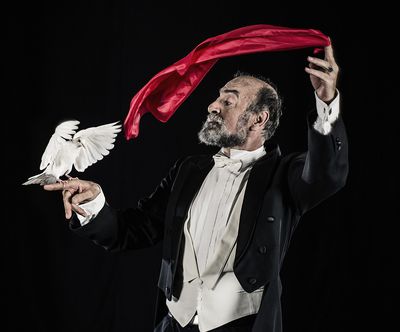 Meu Deus... como se pode ser tão top-down? Que conhecimento é que um lesboeta de gabinete tem da realidade das empresas de têxtil e calçado? E aquele "processo de robotização" ... ele acha mesmo que o futuro do calçado português é a robotização?