Ontem em conversa com um empresário de Felgueiras, ele falou-me de Nadim Habib, por causa de uma conferência a que assistiu em Coimbra. Tal como eu
em 2013
, gostou muito e deu por bem empregue o ter levado consigo alguns colaboradores.
Umas mensagens que guardou foi:
dantes os clientes ou eram ricos ou eram pobres;
agora nunca sabemos se se vão comportar como pobres (e regatear tudo), ou se se vão comportar como ricos (e não discutir o preço).
Eu acredito que muitas vezes os clientes comportam-se como pobres porque quem vende não os consegue convencer do valor que vão experienciar. Certo que algumas vezes esses clientes ainda estão numa fase de desenvolvimento tal, que não lhes permite experienciar o tal valor em toda a sua extensão. Por isso, faz sentido que regateiem o preço.
"Most olive oil looks like it belongs in your grandma's kitchen. Brightland makes beautiful bottles, full of pure, hand-crafted oil by California farmers."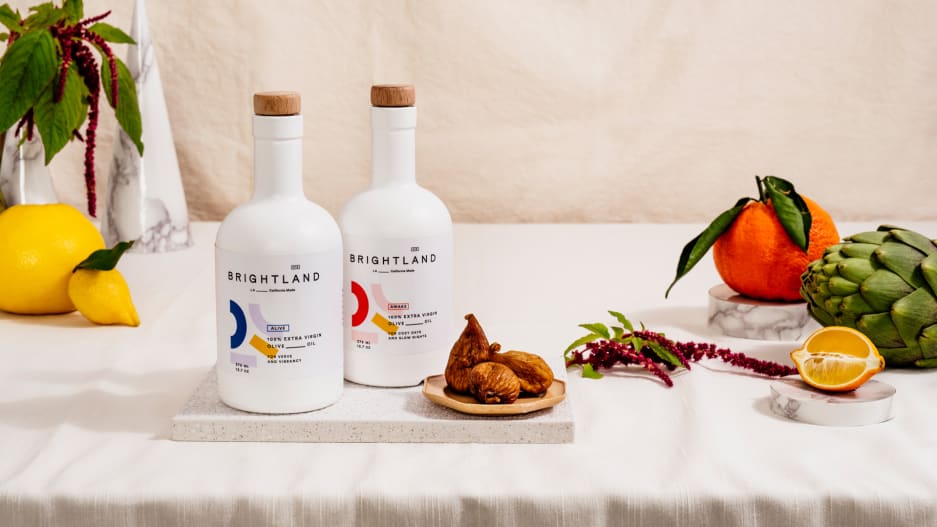 Há dias citava esta frase que acreditó sintetiza a transição para
Mongo
:
"In the past, jobs were about muscles, now they're about brains, but

in the future they'll be about the heart

."
No mundo do século XX azeite é azeite, deve ser "puro", estar "graduado", e ser entregue numa garrafa económica que permite embalamento rápido e seguro. Tudo pode ser explicado de forma muito racional.
Em Mongo há os que vendem azeite e há os que vendem mais do que azeite. E os que vendem mais do que azeite têm de aproveitar todas as oportunidades para fugirem da classificação racional e entrar no mundo do coração:
"Iyer wanted the bottles to look attractive enough that people would want to display them in their kitchens, rather than hiding them away in the pantry."