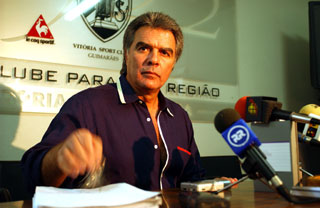 Primeiro esta grande verdade:
Any strategy is (at best) only temporarily correct.

— Clayton Christensen (@claychristensen) May 8, 2017
As estratégias
são sempre transientes, são sempre transitórias
, mesmo
quando funcionam
.
E ainda esta outra verdade:
In business strategy the new game begins before the old game is over.

— Clayton Christensen (@claychristensen) July 27, 2017
Por isso, fico sempre doente quando vejo empresas que mantêm a mesma estratégia ano após ano.
"

A estratégia que a empresa quer seguir é uma hipótese

;


Uma hipótese é uma hipótese, é uma teoria, é uma aposta

, precisamos de um teste para ver se a

hipótese

está a resultar - daí os indicadores;
A execução da

estratégia

, a implementação da hipótese, implica mudanças, transformações na forma de trabalhar - iniciativas estratégicas. Há coisas que teremos de deixar de fazer, há coisas que teremos de começar a fazer e há coisas que teremos de fazer melhor." (daqui)
Uma estratégia é sempre transitória porque a realidade nunca está parada e o que resulta hoje deixa de resultar amanhã.
"An alternative perspective on strategy and execution — one that we argue is more in tune with the nature of value creation in a world marked by volatility, uncertainty, complexity, and ambiguity (VUCA) —

conceives of strategy as a hypothesis rather than a plan

. Like all hypotheses, it starts with situation assessment and analysis — strategy's classic tools. Also

like all hypotheses, it must be tested through action. With this lens, encounters with customers provide data that is of ongoing interest to senior executives — vital inputs to dynamic strategy formulation. We call this approach "strategy as learning," which contrasts sharply with the view of strategy as a stable, analytically rigorous plan for execution in the market

. Strategy as learning is an executive activity characterized by ongoing cycles of testing and adjusting, fueled by data that can only be obtained through execution."
Gosto desta abordagem porque recordo, quer o
mapa de Weick
quer o
Livro do Eclesiastes
. Ter um mapa, uma hipótese, no qual se acredita mas com uma dose de desconfiança.
Trechos retirados de "
Your Strategy Should Be a Hypothesis You Constantly Adjust
"