Podem ler "
Suinicultores pedem aos portugueses que apoiem produção nacional
" publicado hoje. Também podem ler "
CNA exige medidas para suinicultura em crise
" publicado em ... Fevereiro de 1999.
.
Quando leio estes artigos sobre a produção agrícola começo logo a fazer o paralelismo com aquelas empresas industriais que competem pelo preço mas têm uma cultura e uma estrutura que não se ajusta a essa estratégia.
.
Como não conheço o sector mas li:
"Alguns suinicultores dizem que nem todas as grandes superfícies estão a cumprir esta obrigação e revoltaram-se com

o facto de ser sempre a carne de porco a servir de chamariz para as promoções

."
Rematei: o negócio é preço.
.
Estarão as explorações portuguesas preparadas para a guerra sem quartel do preço, um verdadeiro lago para deleite dos tubarões?
.
Basta consultar
um gráfico
: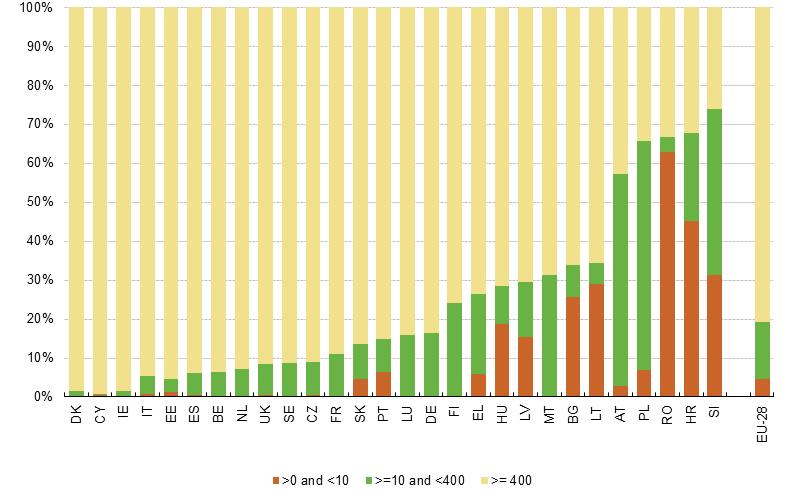 Preço significa escala, significa custos unitários esmifrados ao máximo.
"The distribution of the pig population by size of the pig herds (in numbers of other pigs) shows that 1.7 % of pig farms have at least 400 other pigs and rear 77.9 % of these (Figure 1) and 48.6 % of the sows. In twelve Member States (Belgium, Czech Republic, Denmark, Estonia, Ireland,

Spain

, France, Italy, Cyprus, the Netherlands, Sweden and the United Kingdom) the herd size of 400 other pigs is more than 90 %
...
The classification of pig farms according to their size class shows that on average the larger farms (more than 400 sows) are more technically efficient than medium- and small-sized farms.

The size is a crucial element in the economic viability of pig farms. Smaller farms are impeded by greater technical inefficiencies whereas the large farms achieve better performance

benefiting both from increased technical efficiencies as well as from greater economies of scale."
Enquanto não se agarrar o touro pelos cornos, enquanto se andar com falinhas mansas, enquanto não se disser a verdade aos produtores, andamos num jogo de faz de conta e no fim, pede-se a caridade dos consumidores apelando ao nacionalismo.
.
Eu consultor anónimo da província comunicava a verdade em reuniões regionais e desafiava os produtores a seguirem uma de duas abordagens:
preço - e terão de se unir, terão de ser mais eficientes, terão de se transformar em fábricas agro-industriais. Copiem os dinamarqueses!
valor - e terão de fugir dos supermercados, terão de apostar em raças autóctones, terão de valorizar o produto fugindo do preço, terão de procurar outras prateleiras, terão unidades mais pequenas mas com carne vendida com margens mais elevadas.
Entretanto, teremos políticos da situação e da oposição a fazer o jogo dos coitadinhos. O produtor é o coitadinho, a vítima dos mauzões dos espanhóis e dos supermercados e o político é o salvador. Assim, nunca sairemos da cepa torta.