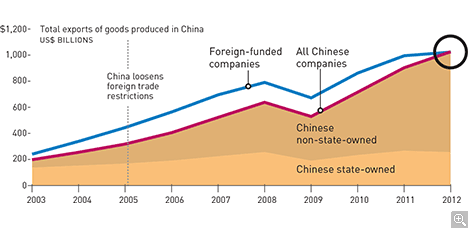 "Chinese companies are raising their global profile—they now export goods at the same rate as foreign-funded companies operating in China do. And their future looks ever more global: In a recent survey of Chinese executives, 88 percent said they expect to be conducting product development for foreign markets by 2023."
Uma diversidade de origens.
.
Imagem retirada de "
Chinese Companies Reclaim "Made in China"
"